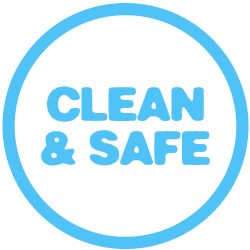 Dear Collaborator,
Customers are looking to rent a boat and spend some time in peace. This is the reason why from WannaBoats we want to promote boats with the "Clean and Safe Ship" seal so that they obtain a better positioning on our platform and thus are more likely to get more reservations.
Hundreds of tourism businesses have already pledged to respect the health and safety measures required by local authorities and the recommendations issued by the WHO.
Your boats now have the possibility of obtaining the "Clean and Safe Ship" seal and will benefit from greater visibility on our platform and in communications aimed at customers.
If your boats do not have it yet, get it by completing the following form:
Let's continue working together against the coronavirus. If you have any questions, reply to this email and we will be happy to help you.
We are all in the same boat!
– WannaBoats Team
If you have questions or need additional information, please do not hesitate to contact us: