Bavaro – Punta Cana in Dominican Republic has it all for its visitors. It is a perfect destination for singles, couples, families…; for all budgets, from the simplest to the most luxurious hotels; to relax and leave everything in the hands of all-inclusive resorts or to live unique adventures, for example: renting a boat, learning some water sport, diving or snorkeling to see fish on coral reefs or making an excursion. Be that as it may, the Dominican Republic is the paradise of postcards come true. An unbeatable climate, friendly and smiling people, impressive places to visit …
When is the best time to visit the island? It is good almost all year round, but the best time in terms of weather is from November to March; and if you are looking for good deals, avoid the high season, which is in December – January and July – August and holidays such as Easter.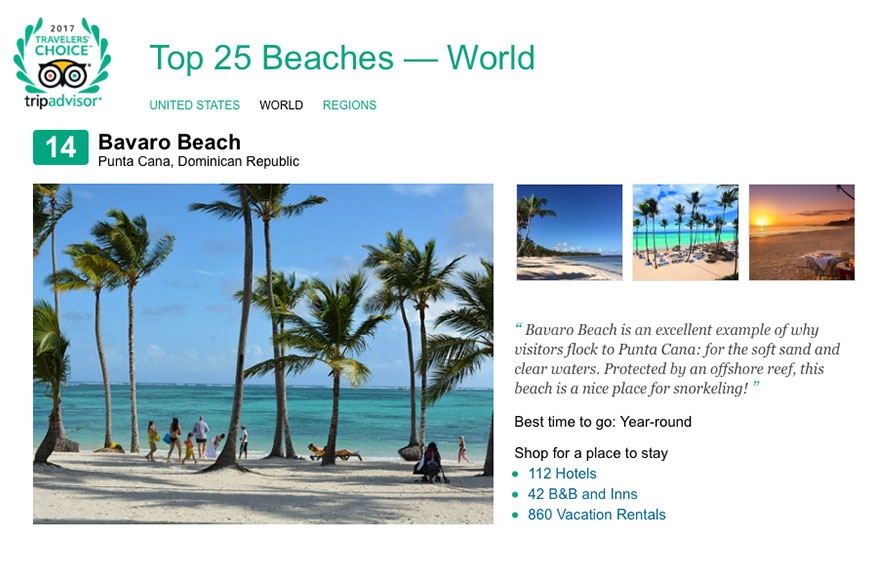 That's why Tripadvisor consider Bavaro Beach among 1 of the 25 best beaches in the world, because it has much to offer any tourist who decides on this destination.
Bavaro Beach is an excellent example of why visitors flock to Punta Cana: for the soft sand and clear waters. Protected by an offshore reef, this beach is a nice place for snorkeling!