Where you wanna go? To Isla Saona or to Catalina Island?
Both are paradisiacal islands, perfect to relax and spend a perfect day in virgin beaches surrounded by turquoise water and palm trees. They are destinations that you should not miss if you come on vacation to the Dominican Republic and what better to go in a private boat, without crowds or established times, at a very reasonable price 🙂
Isla Catalina: If you want to snorkel, we recommend Isla Catalina, also called Isla Ikiita, an uninhabited island in the Caribbean Sea, a few kilometers from La Romana. It is recognized as one of the best diving and snorkeling spots in the country and even in the Caribbean.
Isla Saona: If you are looking for authenticity, in Saona you will find incomparable landscapes, you will come into contact with pure nature and you will be able to treat the few inhabitants of the island, friendly people who will welcome you with a smile.
Whichever island you choose, or if you decide to go at 2, you will be delighted with the trip and will want to return.

8 HOUR TRIP FULL DAY BOAT RENTAL

Tour to Saona or Catalina island

Details:

You choose your schedules and your destinations with the Captain's advice.

Full Day Boat Rental for 18 people max

Included: Crew and refrigerator with ice

Food, Transfers and Drinks are NOT INCLUDED. You will be able to request those services while completing your booking process.

The natural park bracelets (tax) are not included in the price: 5$ USD per person.

¿Ready? Get your

discount of US$ 30

 with the code:

april2019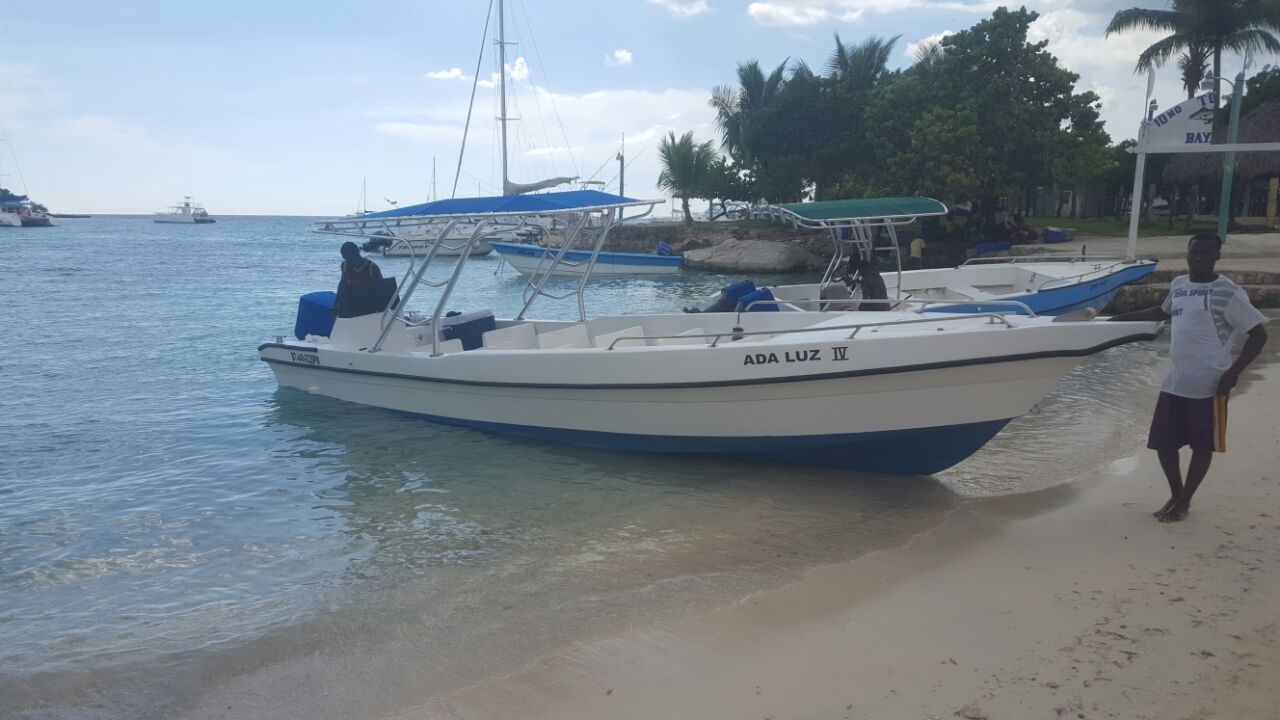 * * Perfect for groups who want to make a private tour with a great quality-price.
* Promotion valid for bookings completed from April 1st until April 30st 2019 and for trips before end of November 2019 (11/30/2019)
Some of our customer comments:
My girlfriend and I were visiting vacationing at dreams La Romana and wanted to take a private excursion to saona island without having to go on the 20+ people boats. I looked all over the Internet and it was very confusing/expensive to take a private tour. Finally, I came across wannaboats.com I decided to call the contact number directly. That's when I met Oscar at the other end of the phone… He is a super nice and personable guy and immediately understood what we wanted to do and how to do it. He was able to arrange a private boat at a very good cost to pick up my girlfriend and I right next to our resort on the beach. We traveled to the natural pool which is a beautiful Sandbar and were able to swim privately. From there we went to Tao restaurant on saona island which was recommended by Oscar and was exceptional… we had a luxurious lunch on a beautifully arranged table on the sand… From there our captain Moiset took us to an area where we anchored offshore and were able to swim in the most clear blue water you can imagine. We later passed by another area and swam again. We were back by 5 PM and everything went great. I would like to thank Oscar who even gave me a generous refund because the boat was not exactly as originally described. Oscar himself met us on the beach with our drinks… which we paid for on the Internet and even helped us get on our boat. I highly recommend this company to anyone wanting to do any type of boating activity. Go on the website and if you can't find exactly what you are looking for, call Oscar and he will set you up. He knows every captain in the area and every boat. Excellent choice highly recommended!
We loved this boat trip! Everyone at Wannaboats was friendly, helpful! The private transportation was very nice. Our captain Eduardo knew exactly where to take us. Went to nicest beach ever in the national park away from crowds, very private. Sandbar, natural pool was amazing. Relaxing, fun, no rush, no iteniaray, just beauty to enjoy! Thanks to Jean Christophe and Oscar at Wannaboats.
Great trip. Crew was friendly and on-time. Water was beautiful. Great value getting our own boat instead of cramming on board with 20-50 other people. Got to go at our own pace. Thanks everyone for making a great day.