If your vacation destination is the Bahamas, you have to visit the Exuma Islands. It is an area of the Bahamas made up of more than 360 islands and/or keys and of extraordinary beauty. To visit this area and be able to navigate its paradisiacal corners, the best thing is to rent a private boat: yacht or catamaran and thus be able to relax surrounded only by turquoise waters and the sound of the sea.
The Exumas is a spectacular group of islands, with Staniel Cay at the center of a chain of small islands stretching 100 miles southeast of Nassau, with vivid turquoise water, deserted beaches and uncrowded spots. The largest of the keys is Great Exuma, which is 37 miles (60 km) in length. The largest city in the district is George Town, with a population of approximately 1,000 and situated on Great Exuma. The Tropic of Cancer passes through the city. The entire chain of islands is 130 miles (209 km) long and 27 square miles (72 km²).
The Exuma Islands are a popular spot for sailing, kite surfing, coral reef diving and cave exploration. Many of the beaches and islands, including extensive areas of offshore reefs, are included in the Exuma Protected Lands. Some of the islands on which there are permanent residents and resorts include Cayo Staniel (home of the Staniel Cay Yacht Club, a fixed facility in the Exumas), Aves Cay, Musha Cay and Cayo Iguana. The Thunderball Grotto, located a few hundred meters outside of Cayo Staniel, is the place where the James Bond movie Thunderball was filmed. Sandy Cay was the location used for the filming of several scenes from Pirates of the Caribbean and a Shell commercial.
Where are the Exumas Islands located?
Exuma is a district of the Bahamas, and is made up of more than 360 islands (some are not islands, but are keys) more or less 50 km from Nassau to the southwest.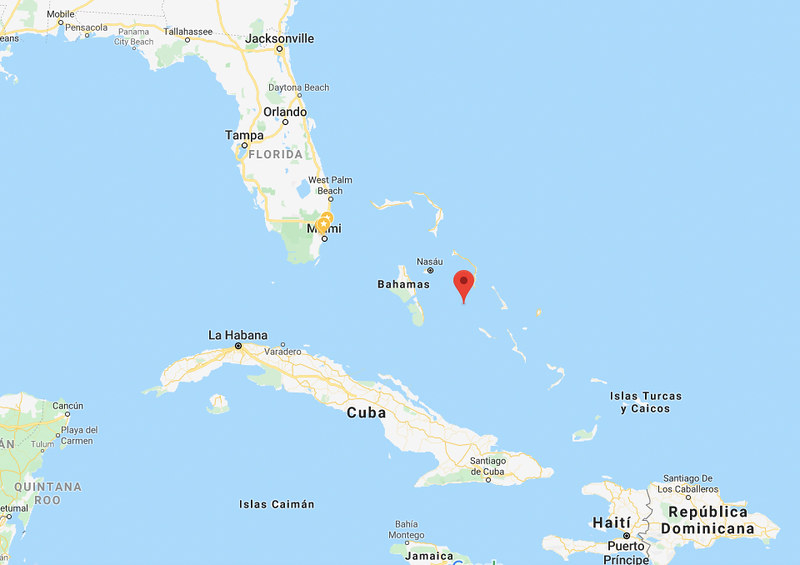 It is a very exclusive destination, chosen by many celebrities and wealthy people, since the coasts are calm and allow to have private residences in places far away from the crowds, with a more than privileged environment. The Exuma Cays are chosen by people who seek luxury and tranquility for their vacations.
Tips:

To move around the island, a good option compared to taxis, which are expensive, is to rent a private car.
Choose a well located lodging.
Search for flights in advance to find deals.
Rent a boat with a night on board and design your own itinerary to spend a dream vacation.
If for whatever reason you make a stopover in the United States, keep in mind to ask for a Visa or the ESTA permit.