The greatest synonym of the Dominican Republic is: BEACHES. Just mentioning the name of the paradisiacal Caribbean Island makes more than one daydream. With its more than 200 public and virgin beaches, this destination in the center of the Greater Antilles welcomes travelers who want to enjoy the warm weather, the brightly colored corals, the sunsets that are painted in shades of orange and pink, and the tropical waters that fall in love with everyone who reaches a small portion of the hundreds of kilometers of coastline lined with majestic palm trees.
Making a list of the amenities offered by this destination is not enough, life would not be able to describe each one of the corners full of culture, delicious food and tasty atmosphere.
We launched ourselves on an impossible mission, to collect from all the unforgettable experiences, the best beaches in the Dominican Republic, so that you write them down on your wish list and you can make them come true, getting to know each one together with WannaBoats.
Here the beaches appear in no specific order, we leave it to you to place them in your personal ranking as you see fit.
Catalina Island in La Romana: discover more than meets the eye
Called by the Taino Indians, Toeya, for many a dream place that mixes the best that La Romana has to offer. Catalina Island, just 30 minutes from the port of La Romana, includes the Living Museum of the Sea as well as the discovery of the Captain Kidd shipwreck at a depth of 21 meters, in the adjoining area, allowing snorkeling and diving excursions. Full of colorful corals, endemic flora and fauna, which includes the enjoyment of Bayahibe beach, Casa de Campo Beaches and an enveloping tropical climate make it one of the best options for any traveler.
Explore all that Catalina Island has to offer by renting a boat or booking an excursion here.
Explore all that Catalina Island has to offer by renting a boat or booking an excursion here.
Playa del Toro on Saona Island: exclusivity for you
The only way to get to El Toro beach is to rent a boat to Saona island, due to its location. Those who visit it are always impressed that its waters show an intense turquoise color and extremely fine white sand. For those who love privacy, this is a virgin beach, with nothing around it, allowing you to enjoy an exclusive atmosphere.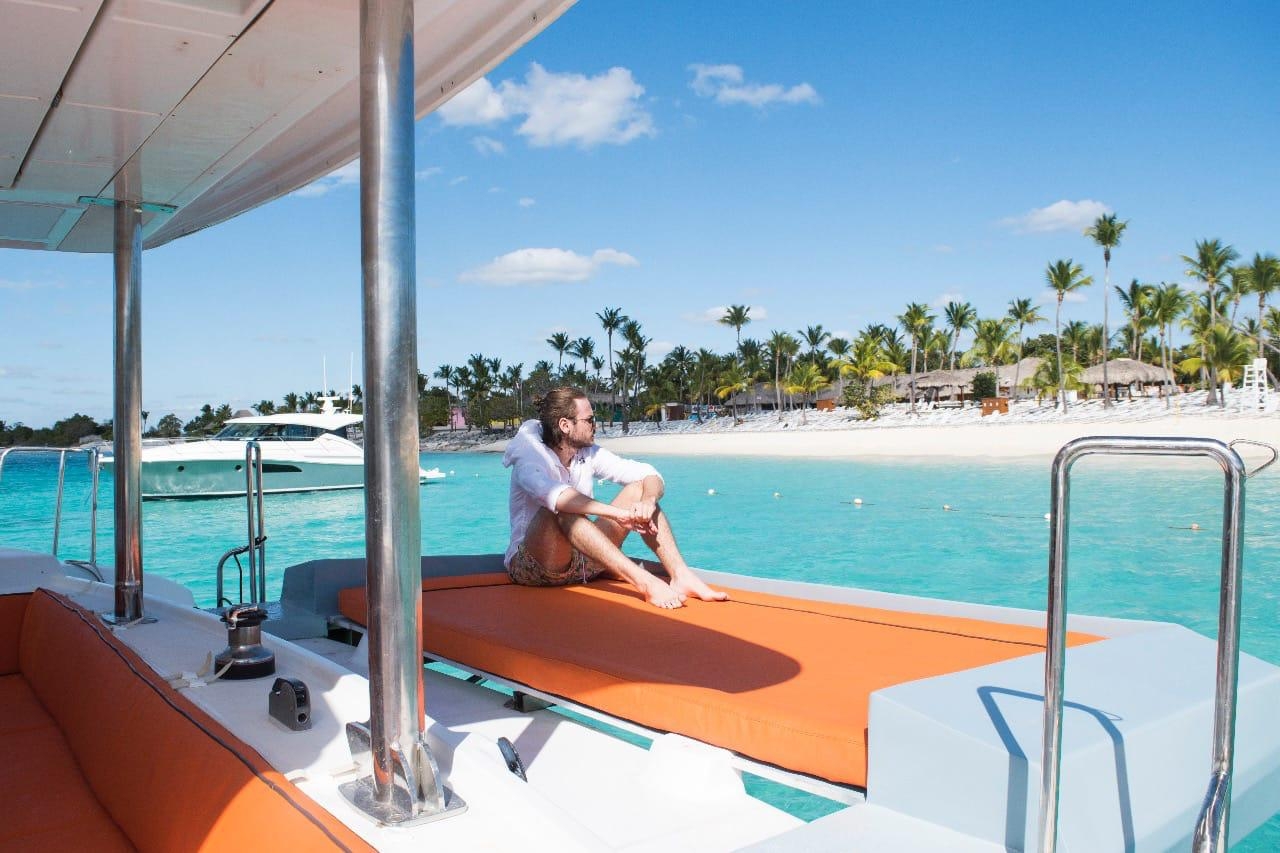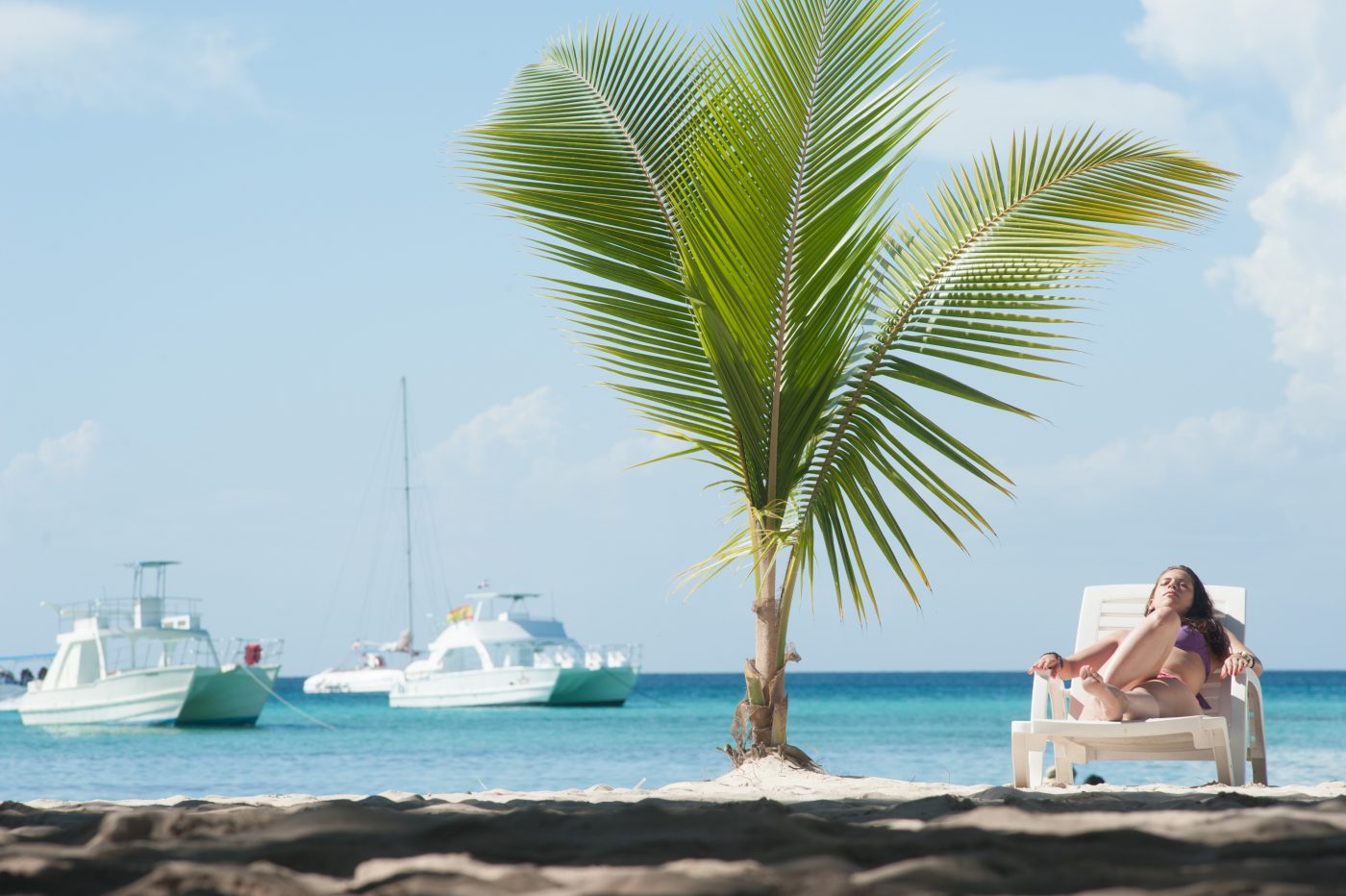 Prepare your sunscreen or suntan lotion and discover Playa del Toro with WannaBoats.
Punta Rucia Beach in Puerto Plata: the whitest sand you have ever seen
Do not confuse it with Russia, it is not the same. Punta Rucia Beach Puerto Plata, is distinguished by its shallow waters, crystal clear waters, which allow you to see everything that is below the surface. Those who love to travel or those who seek to disconnect on vacation, renting a boat will find on this beach the opportunity to snorkel in the great coral reef near the coast.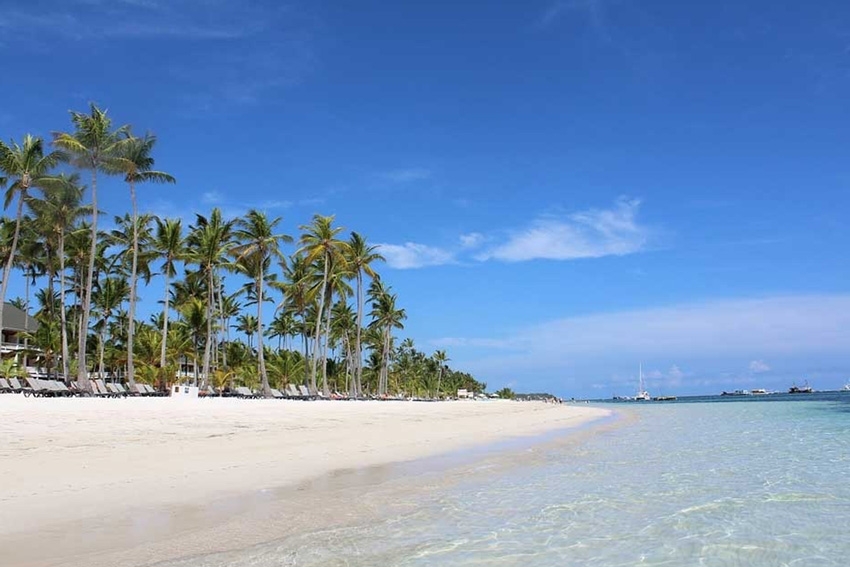 You can even observe the endemic areas, since they stay near the mangroves. Do you dare to live the experience? Rent a catamaran in Puerto Plata and discover the best of this destination with WannaBoats.
Las Galeras Beach in Samaná: the peninsula within the island
The province located on the coast of the Atlantic Ocean, opens its best corners for lovers of good life. You will not be able to get this beach out of your head, among its amenities you will find whale watching, snorkeling and diving. Stop worrying about finding other places to enjoy your vacations, the beaches of Samaná have everything you are looking for.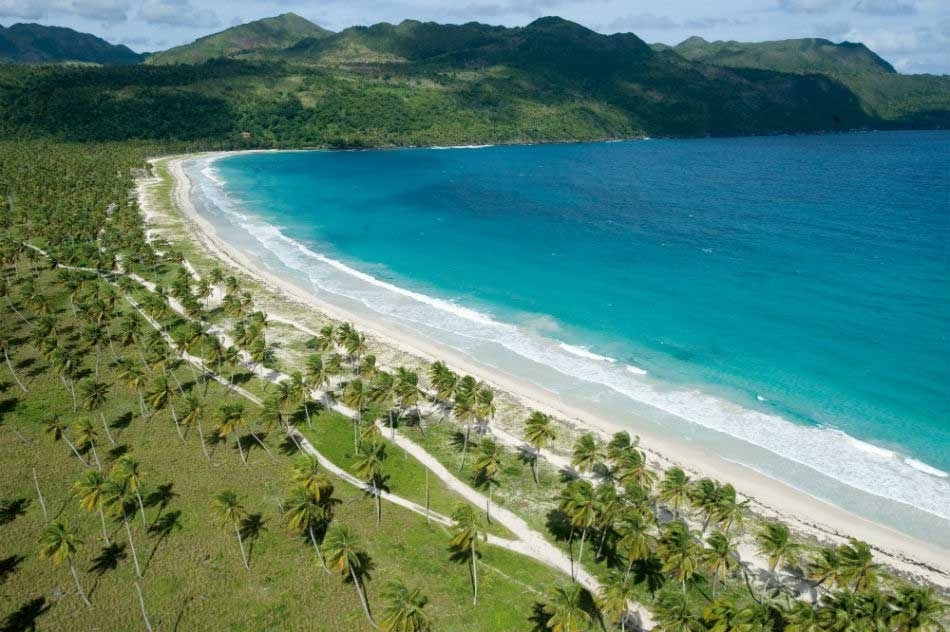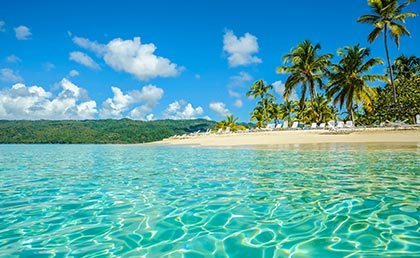 This beach and its little town are far from the famous tourist places, which has allowed the town to maintain its own Dominican style made up of some little houses surrounded by coconut trees and bathed by the sea on a beach dotted with some boats.
We recommend you immerse yourself with the private yacht rental in Samaná with WannaBoats.
Playa Frontón, Las Galeras: one of the best in the world, at your fingertips.
Playa frontón Dominican Republic, considered by experts and novices as one of the most beautiful beaches in the country. Spending a full day in Samaná is not possible without visiting Playa Frontón by boat, one of the best in the world. Many get lost between dream and reality when they touch the waters of this beach, although there is nothing mystical, there is magic, which is experienced by travelers who leave from the galleys to visit this piece of tropical heaven in the land of eternal summer.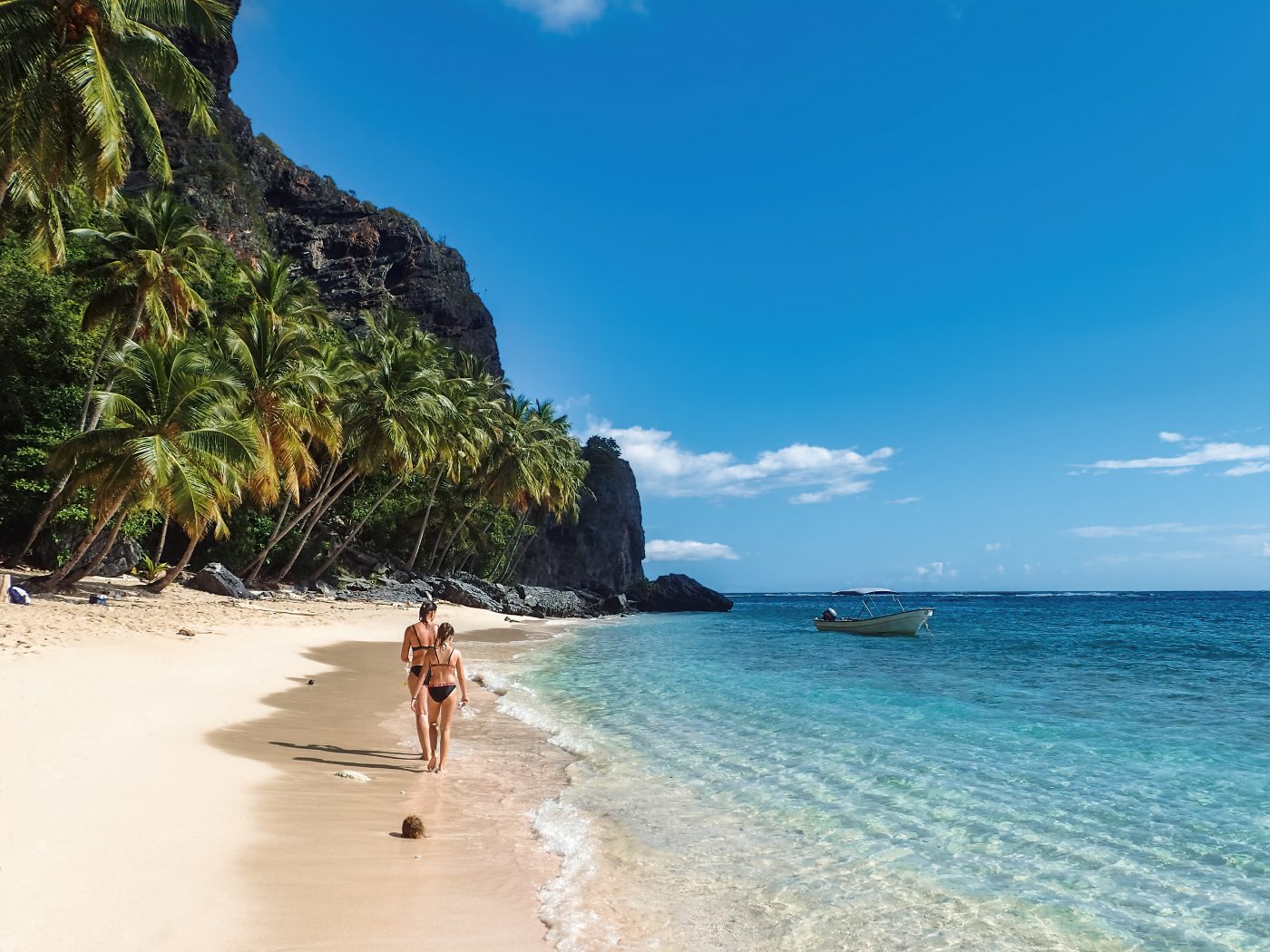 Here you find crystal clear waters, palm trees leaning over the sand and huge cliffs of black limestone rocks that surround it. Rent a private charter to Samaná to discover Playa Frontón, take advantage today by accessing WannaBoats quickly and safely.
Additional recommendation from the WannaBoats team, visit Bávaro Beach in Punta Cana: as you would never have imagined it
There is no list that does not include Punta Cana, not because it is a cliché, but because the largest tourist coast in the Dominican Republic, falls in love with locals and tourists from all over the world. Composed of long kilometers of coastline, this area of blue beaches was designed to fulfill the wishes and minimum whims of its visitors: El Cortecito Beach Bavaro Punta Cana, Punta Cana Bull's Head Beach, Cabo Engaño Beach Punta Cana, Macao Uvero Alto Beach Punta Cana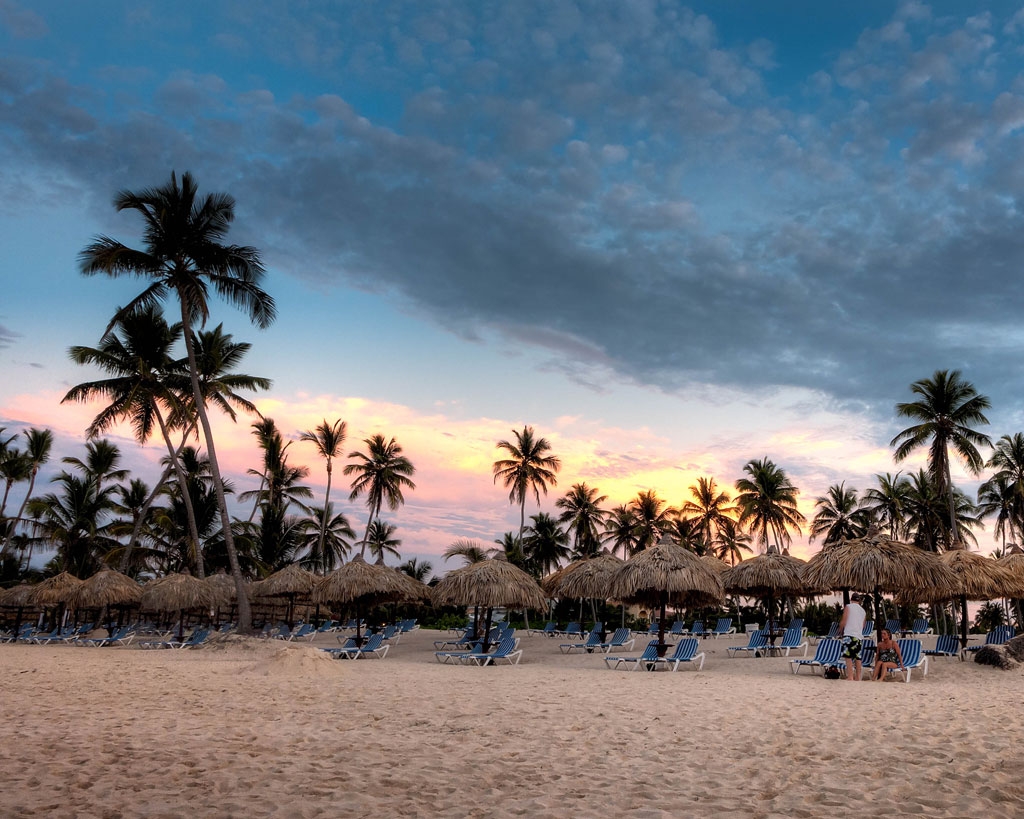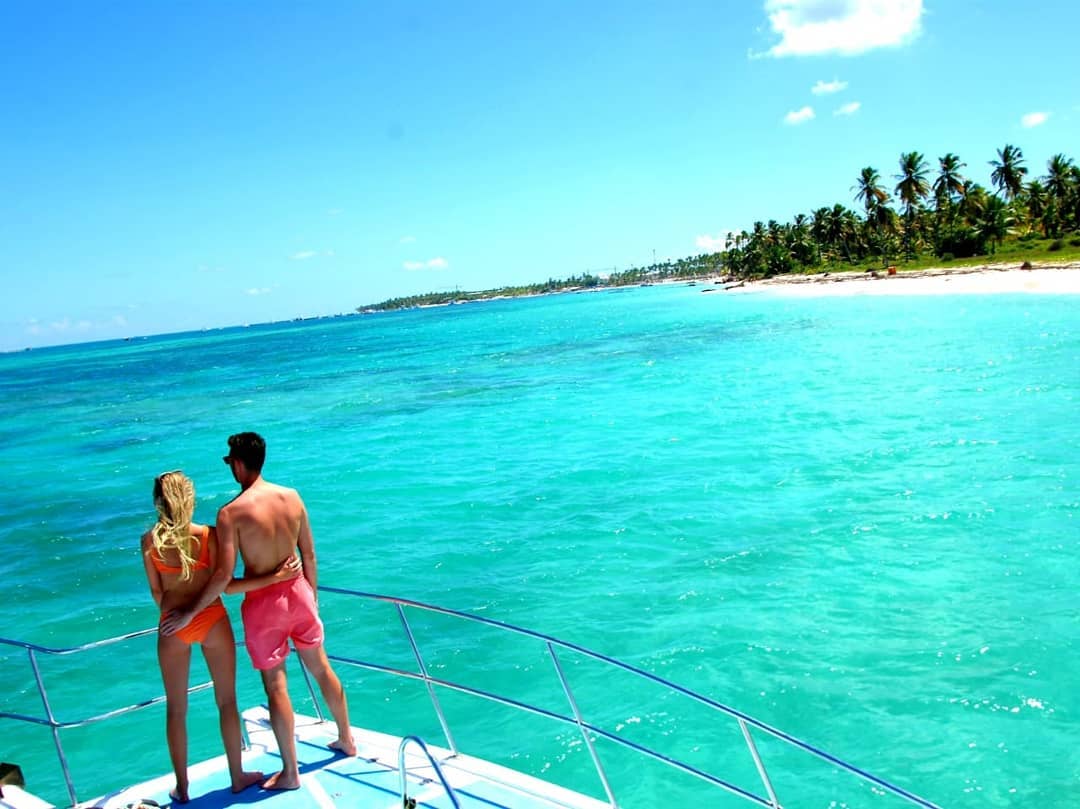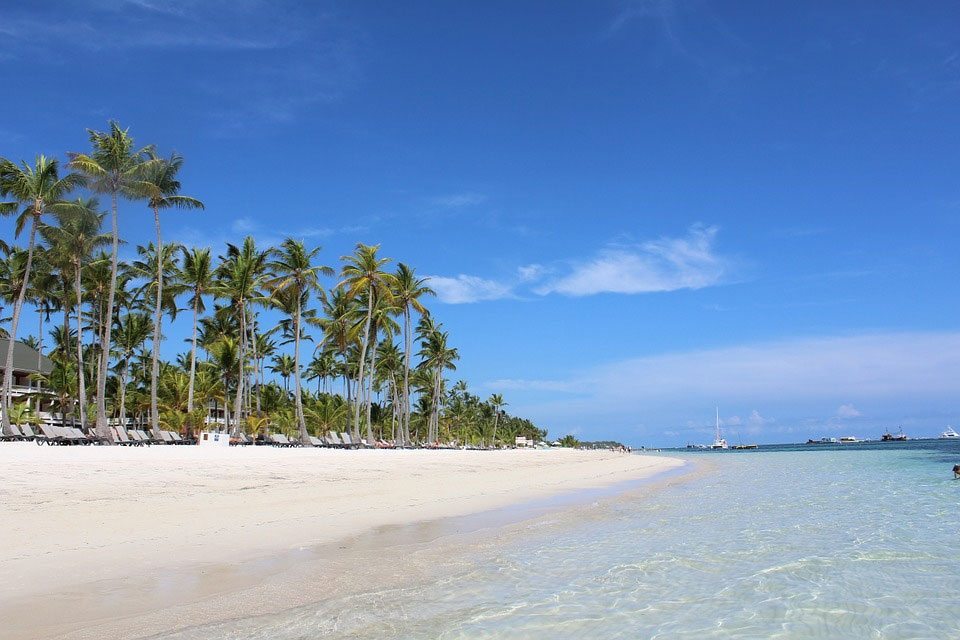 You can enjoy a tour of all these beautiful beaches by renting a boat at WannaBoats.com. There are different destinations depending on the interests of each one, the best thing is that you can take advantage of the excursions that leave from its beaches to Catalina island and Saona Island.
With love, sun and fun the WannaBoats Team.