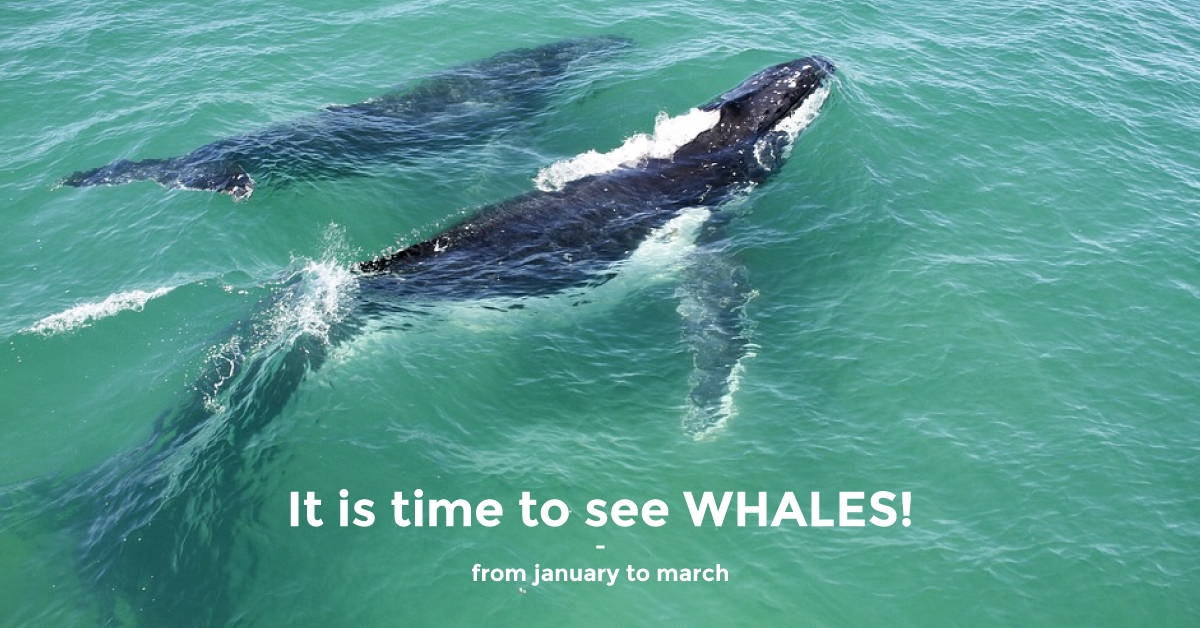 Watch the 1,500 to 2,000 whales that migrate to the waters of the Samaná Bay on a guided boat tour. The official whale-watching season runs from mid-January to March, but tours are available as long as whales are in the bay.
The visit to the Sanctuary of Humpback Whale Watching Tour & Cayo Leventado from Samana is one of the most beautiful excursions that exist in the Dominican Republic. This take place in two different locations, one in the beautiful Bay of Samana and the other in Banco de Plata, located in the northwest of the country, some 200 kilometers from Samana.
Since 1986, "Banco de Plata" near Samana, has become a sanctuary for the protection of whales. Every year, between the months of January and March, some 3,000 humpback whales come to breed in the warm waters off the coast of the Atlantic Ocean.
Until recently it was believed that only 85% of Atlantic humpback whales were born in Dominican Republic waters and return annually to mate and reproduce. But a recent study revealed that all populations of the North Atlantic come to breed in our waters in the DR.
It is an amazing spectacle awaits every summer in Samana Bay: the humpback whales that come from the seas of Iceland, Greenland, Canada, and North America, reaching the Caribbean Sea to give birth and dating and mating in the warm water. From January 15 to March 31, thousands comes and stay in Samana Bay.
The show is impressive, when males weighting up to 40 tons water jump up and fall down a few meters ahead. If reactions do not win any female, the male tries to attract them with a long, monotonous song that whales can be heard up to 30 kilometers. Only those who are submerged can hear this song. After giving birth to their young, the whales prepare their return to the north. Whale Watching in Samana Bay, an event not-to-be-missed during your vacation !
After enjoying our Whale Watching Tour we head with our boat to the island of Cayo Levantado where we'll enjoy an equisite Lunch buffet with the best selection of caribbean food, including fish, chicken, rice, salad, bread and fresh tropical fruits.
Departures from Samana or Miches.