If you are thinking of renting a boat during your vacations and you do not know which one to decide, we leave you some tips so that you can make the choice that suits you best.
Saona Island is the largest island adjacent to Dominican Republic territory and has a perfect climate and is considered.
It has an area of 117 square kilometers -22 kilometers long by 5.5 wide- and is about 80 miles (130 km.)  away from Santo Domingo and, from La Romana, 24 miles (39 kilometers) away.
Thousands of foreigners visit this Dominican territory to enjoy the beach and the sublime natural beauty of this paradisiacal island.
In the Cotubanamá National Park or East National Park, a protected natural park, is where Saona Island is located, being one of the most studied of the national parks that the Dominican Republic has.
What boat to rent?
The budget, distance and space on board are very important aspects when choosing a boat.
You can decide to stop at the natural pool in Palmilla beach or expanding the budget, you can negotiate to go to Mano Juan or another part of the island.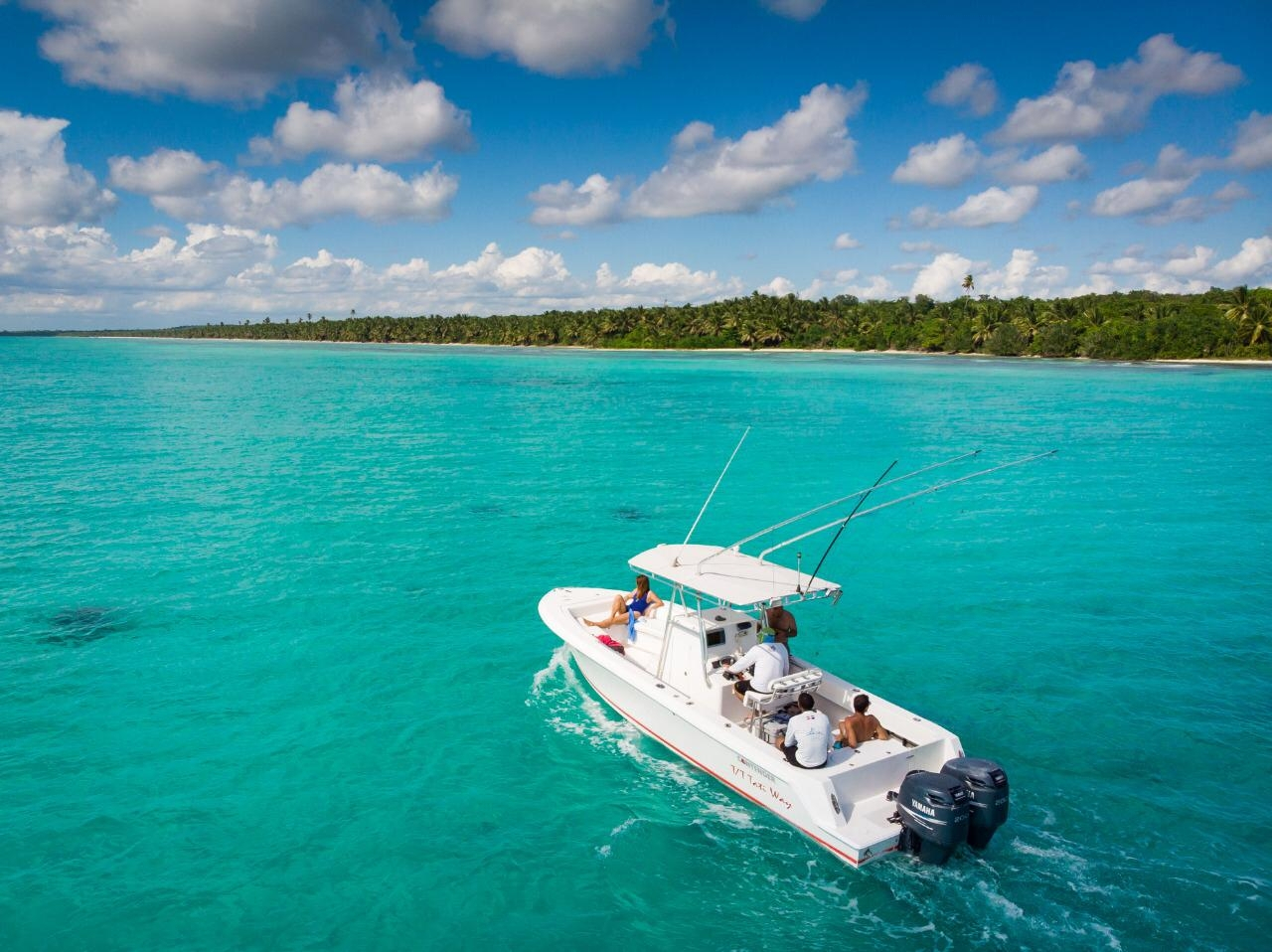 1. SPEEDBOAT – Without a doubt the most economical option. If you don't have a lot of budget, you can always rent a private speedboat, it is a cheap option but you can do your excursion with your own schedules, your own route and without sharing the boat with anyone other than the crew that will take you to your destination.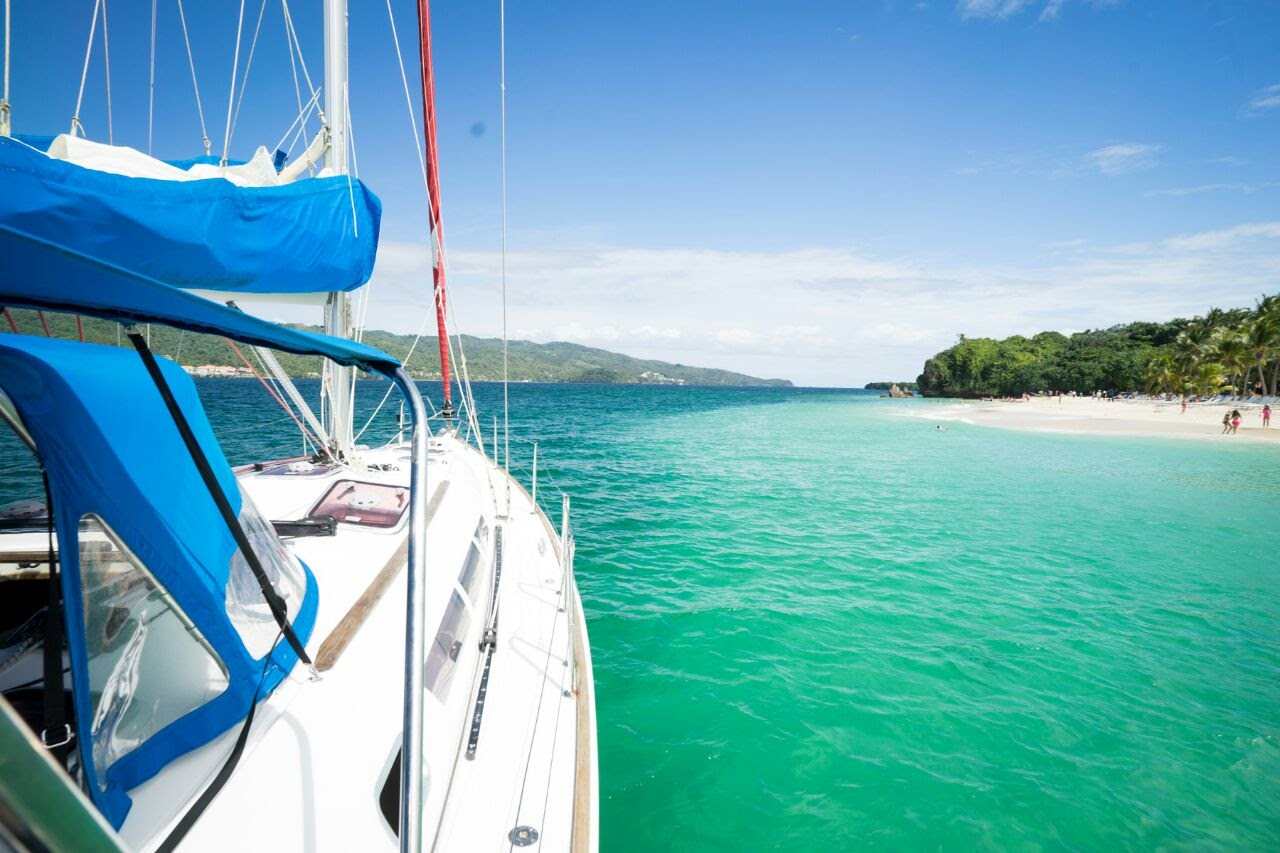 2. SAILBOAT – It is an intermediate option in terms of budget. The sailboat is a boat for romantics and lovers of the sea. She is a ship that offers freedom and that only depends on the wind to navigate. Perfect for long trips or genuine experiences.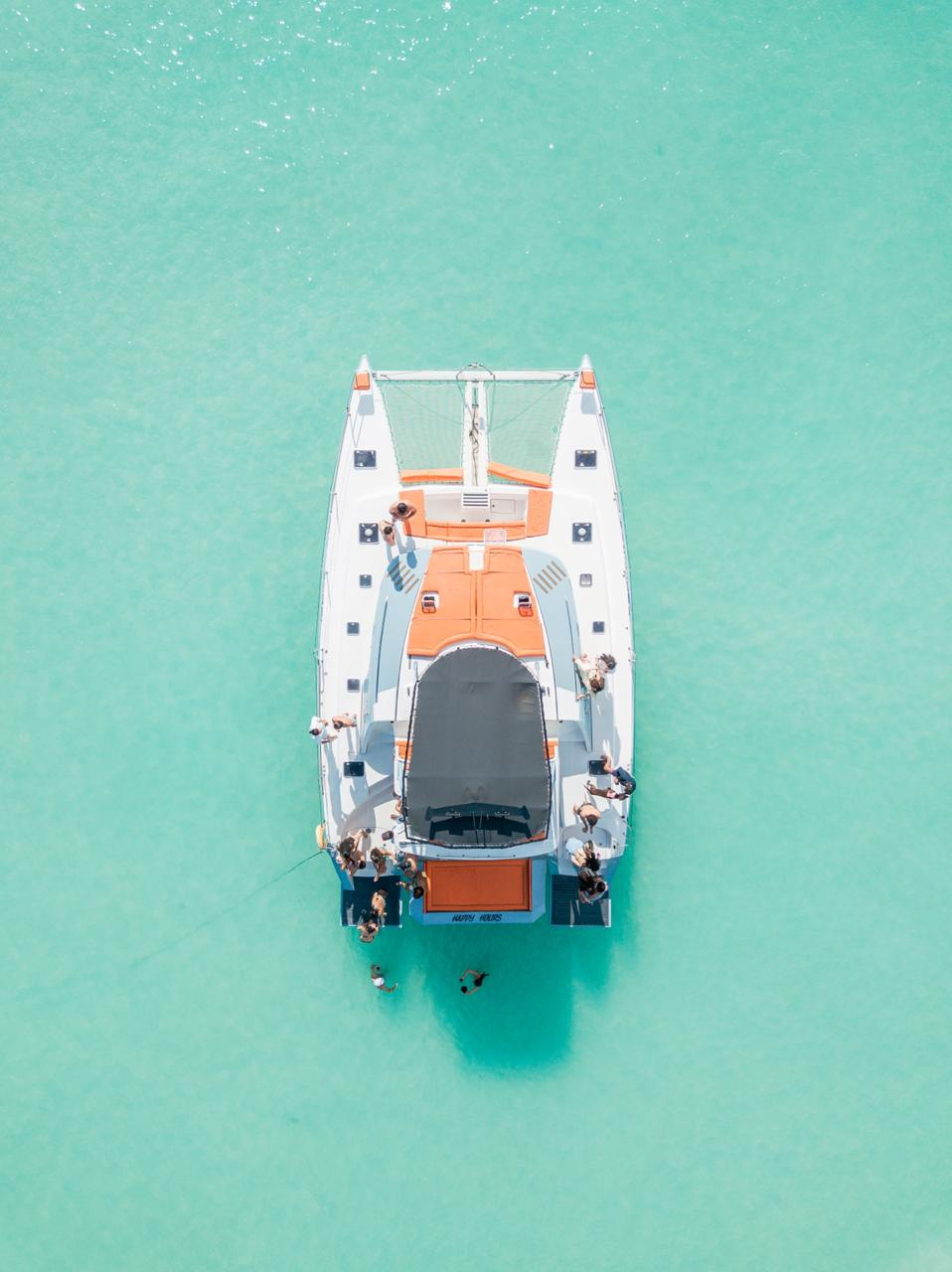 3. CATAMARAN – The intermediate option in terms of budget. The catamaran is spacious, stable and perfect to enjoy moments with family and friends. There are many options, there are very stylish and luxurious catamarans.
4. YACHT – It is the most expensive option. If your budget is not a problem, the ideal is a yacht, because it offers a more luxurious experience, the adrenaline of speed, saves a lot of navigation time and usually has a mooring in port every night.
Sail or motor?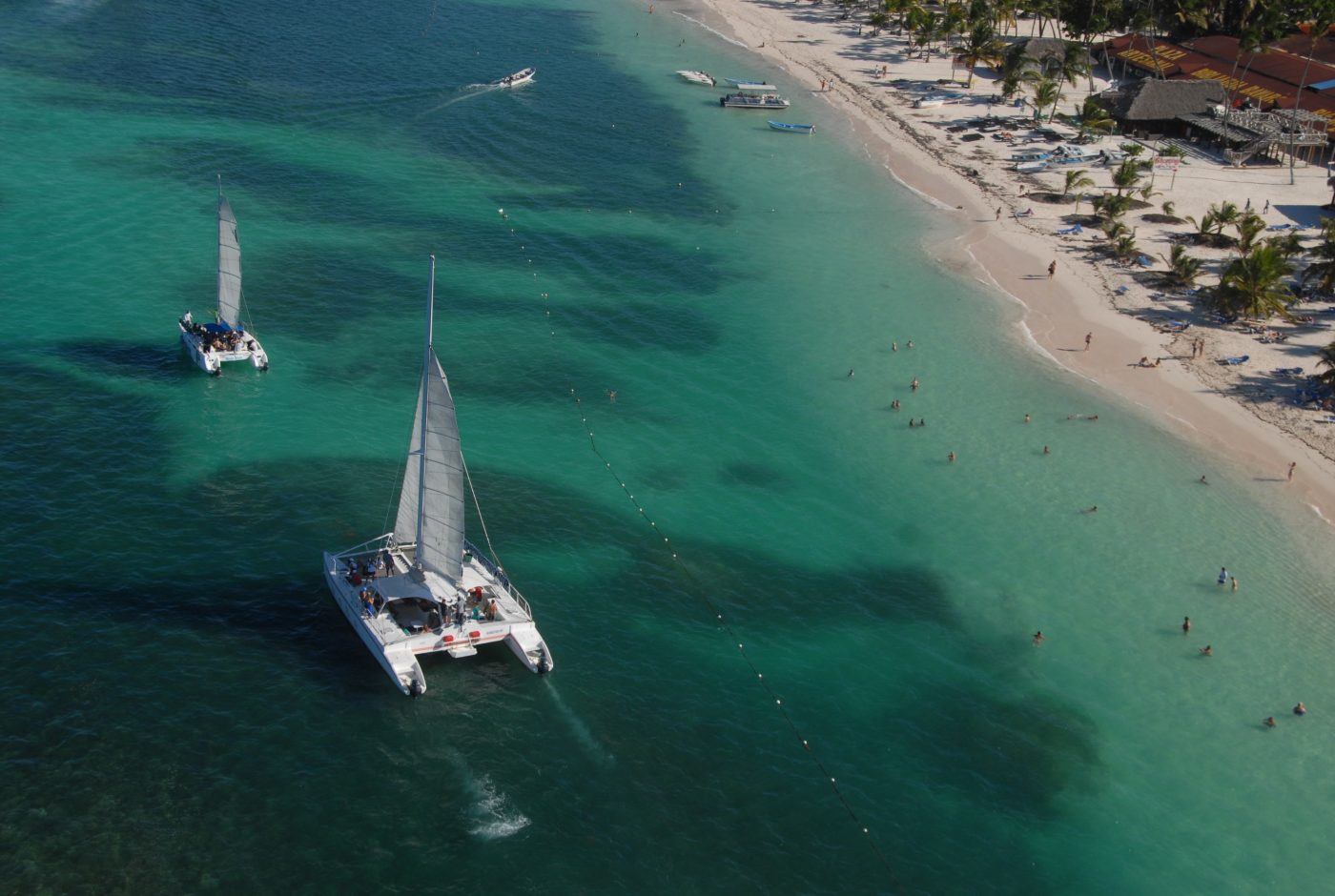 SAILING – Sailing offers us much more independence and the ability to lose ourselves at sea for long periods of time, since it does not depend on fuel and has more autonomy. Its fuel is natural "the wind." For this reason the pattern requires more technical preparation. The inspection of a sailing boat before going out to sail usually entails greater complexity. But with a well-prepared crew and a boat in good condition, we can enjoy the freedom of traveling with the wind.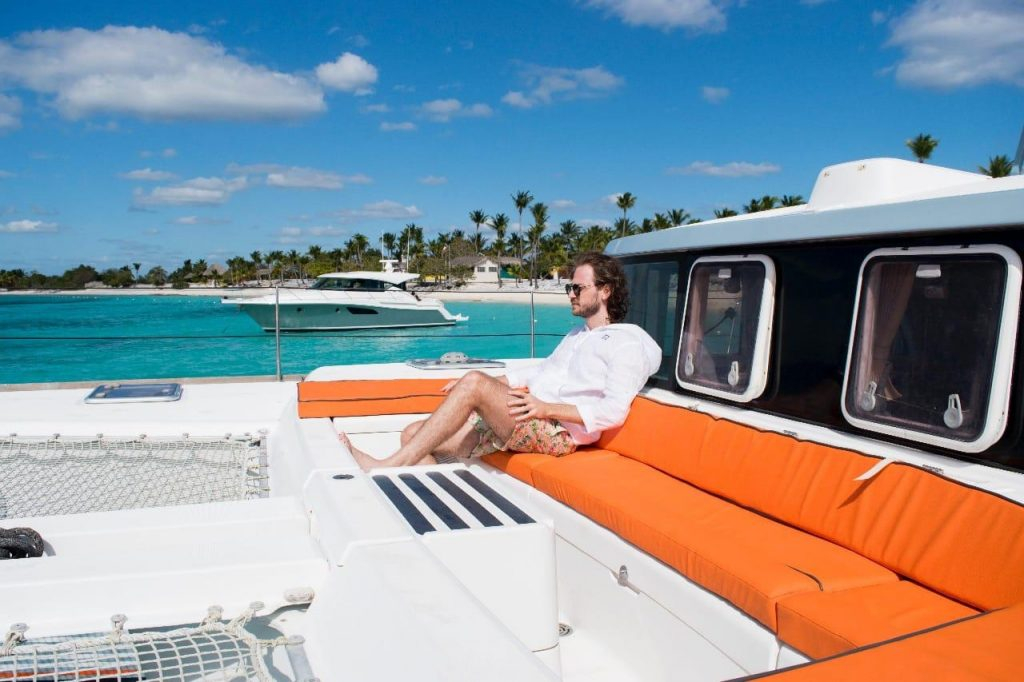 MOTOR – More speed, higher cost. Ideal for small distances. Motorboats tend to be more expensive than sailing boats because of the fuel they need to navigate. The bigger, more powerful and faster the boat, the more we will have to expand our budget. Motor boats require more maintenance to ensure their smooth operation and require a mooring. They are more delicate and expensive to maintain. We must also bear in mind that in the face of great distances we would need to refuel. On the motor boat the distances are shortened and this is perfect for trips between islands in the same day, for example, to go from Bayahibe or Casa de Campo to Saona Island or Catalina Island in the Dominican Republic.
In any case

* We at WannaBoats only offer boats for rent with crew on board. Currently there are many boats that have been prepared for the covid and offer a safe experience on board, it would be like renting a house, but with all the freedom and beauty of the sea at your disposal. See the ships with the "Clean & Safe" insignia and start your adventure at sea. #welcome aboard