We give you some reasons to choose us over other private boat rental websites. If you are looking to rent a boat with crew in the Dominican Republic, Bahamas or Saint Lucia, WannaBoats.com is your place!
At WannaBoats.com we are aware of how important it is for customers to have a good experience on board a boat during their vacations, that is why we always try to provide the best service and improve day by day so that our users have the best experiences. That is why TripAdvisor awards us year after year with the Traveler's Choice badge.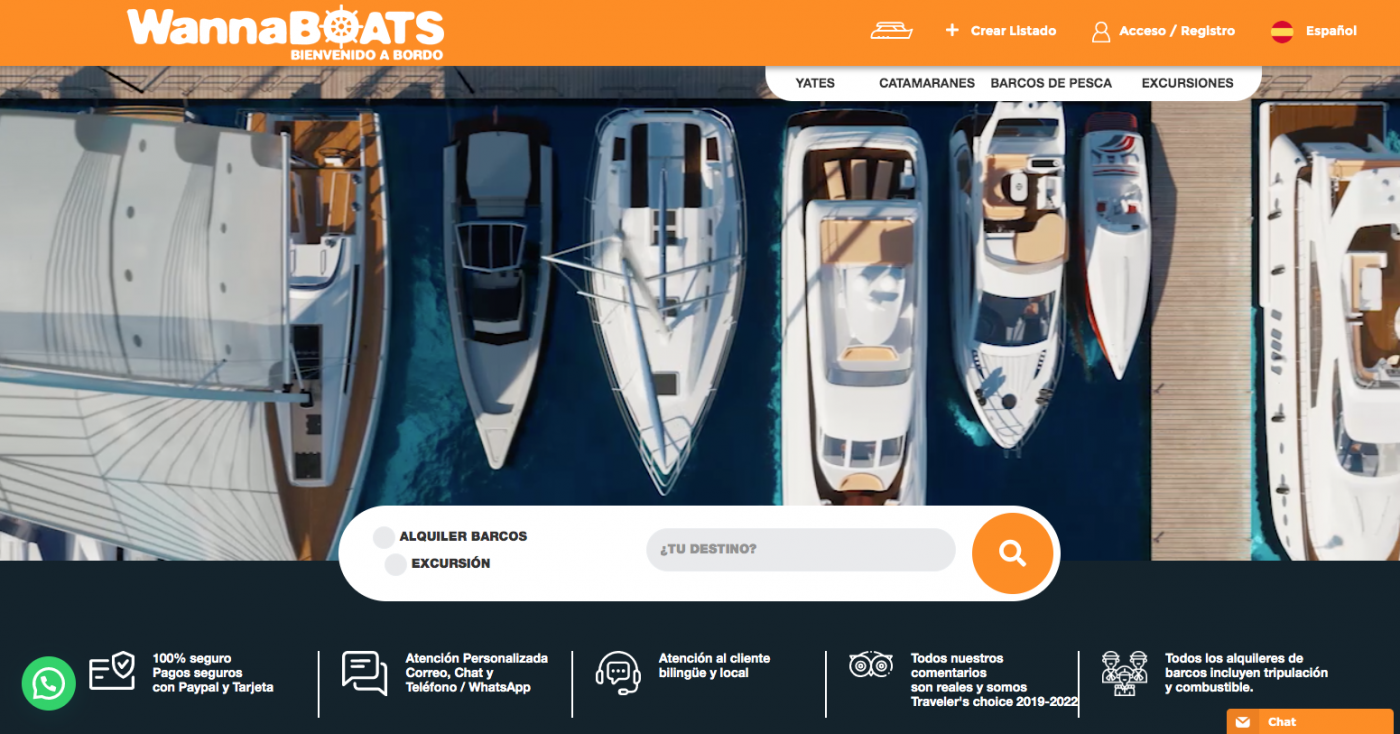 Algunas de las razones por las que elegirnos son:
Our service is personalized. We are here to listen to you and that is why we provide adequate customer service for each need. We propose the best boat taking into account your destination, budget, activities on board and number of people: yacht, catamaran, speedboat…
We have a reasonable number of boats. By not having excess boats, it allows us to have a better knowledge of the boats we have and thus be able to provide users with better advice.
We are local. We are in the Caribbean, specifically in the Dominican Republic, which allows us to have direct contact with both boat owners and clients.
Prices always visible. We do not hide the prices of our boats, the price you see is the one you will pay at the end of the reservation.
Attention through WhatsApp. In order to have a faster and more direct contact, we provide customer service through WhatsApp.
We offer the extras you need. You can ask us for special details for your event on board, such as drinks, a cake… We will try to get what you need to make your day on the boat even more special.
We go with you through your experience. WannaBoats will accompany you before, during and after your boat vacation with the aim of making your trip aboard a boat an unforgettable vital moment. When you finish your experience, we will be here to listen to you and improve our service.
We listen to you! Our evaluations are 100% real, both on the web and on TripAdvisor, which allows our clients to have a prior idea of the service on board the ship they want to book. You can ask us directly and we will guide you to the service that best suits what you want. You can also leave your assessment at the end of your reservation.
We hope we have made you want to book your next boat adventure with us, surely you will repeat for these reasons that we have given you and many more.
#welcomeaboard